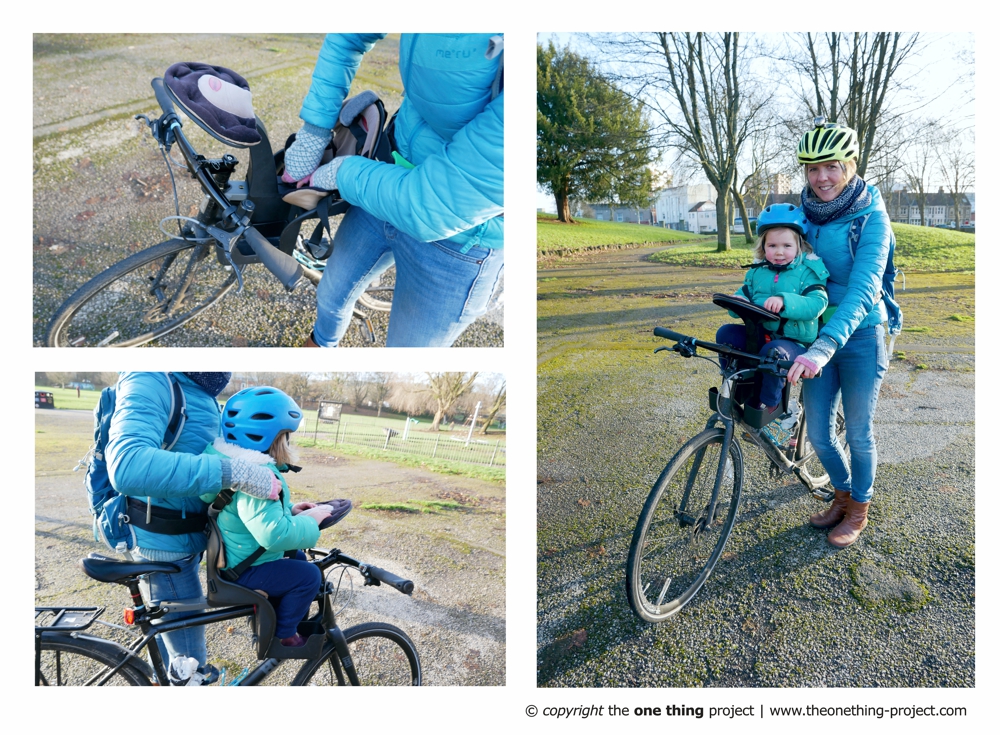 The one thing you don't want to live without is..?
our child bike seat!
Since when do you have your "one thing" and where did you get it from?
I bought it second hand from a local sell-things forum in April 2017.
What does it mean to you?
It means freedom! It means my daughter and I can cover more distance under our own steam; we can decide at the last minute to take a trip to a park or green space or round Bristol Harbour. It also means getting her used to travelling on bikes which I hope she does throughout her life, and spending time close to her as we can talk and I can point out things as we cycle.
How often do you use it?
At least 5 times a week.
What is your name? Where do you live? What is your profession?
My name is Caroline. I live in Bristol in the UK. I'm an international affairs expert.