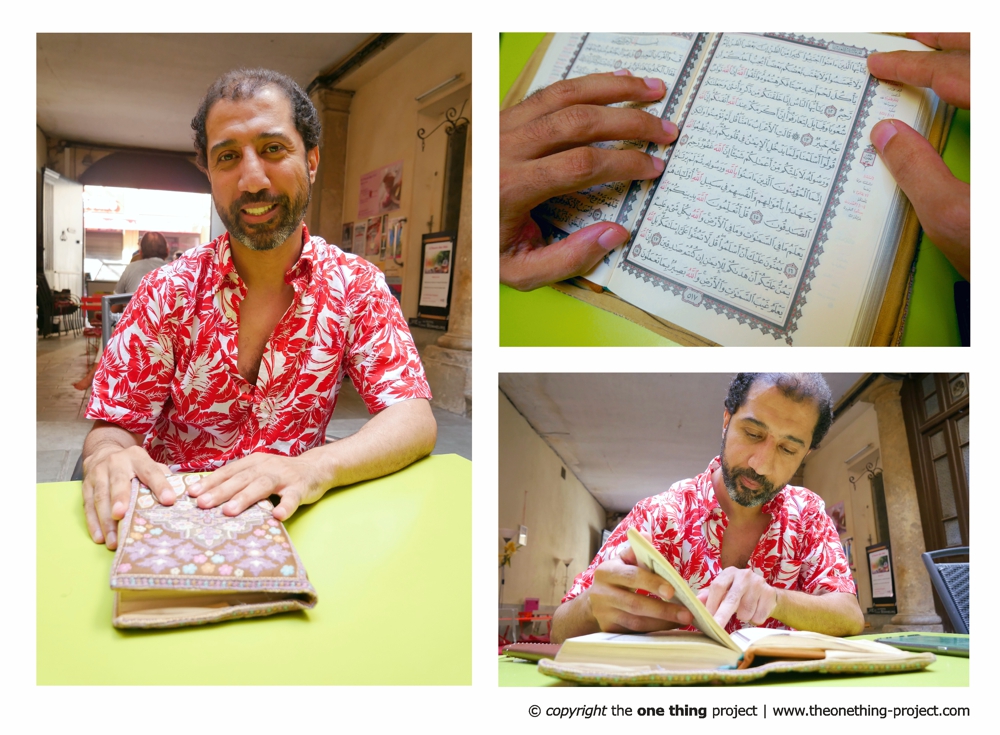 The one thing you don't want to live without is..?
the holy koran
Since when do you have your "one thing" and where did you get it from?
This koran was a gift from my mother. She gave it to me when i went home round about six years ago. She found this beautiful cover on a market in Marokko.
What does it mean to you?
The koran is like the map of my life. This one is special because it was given by my mother and we have a special connection. I know the koran since i was a boy. I also have a smaller book and a version on my phone in an app. The koran reflects the spiritual part of me.
How often do you use it?
This koran is usually close to my bed. I read in it before i go to sleep. Sometimes when i don't feel good, i read some verse of the koran. Around Ramadan i use the koran more. Like all the muslim people i pray more and i'm more spiritual during Ramadan. For us it's as a month of fasting, prayer, reflection and community.
What is your name? Where do you live? What is your profession?
My name is Salah. I'm originally from Marokko. I'm living in Perpignan since a few years. I work as a salesman.