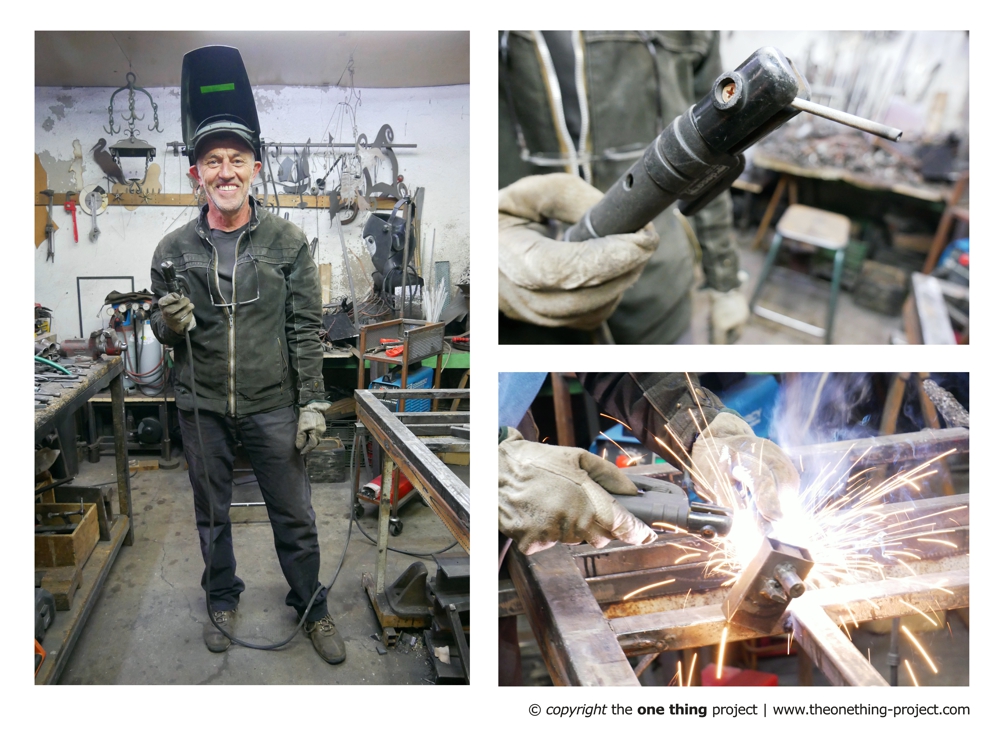 The one thing you don't want to live without is..?
my welding equipment
Since when do you have your "one thing" and where did you get it from?
My welding equipment is part of my atelier.
What does it mean to you?
I create things with metal and my equipment. As a welder i create especially garden gates. Every gate is different and a customization. In Perpignan you find a lot of gates i created. As an artist I'm more free in designing objects.
How often do you use it?
Using welding equipment is part of my daily life.
What is your name? Where do you live? What is your profession?
My name is Eric. I live in Perpignan and i'm a professional welder and artist.