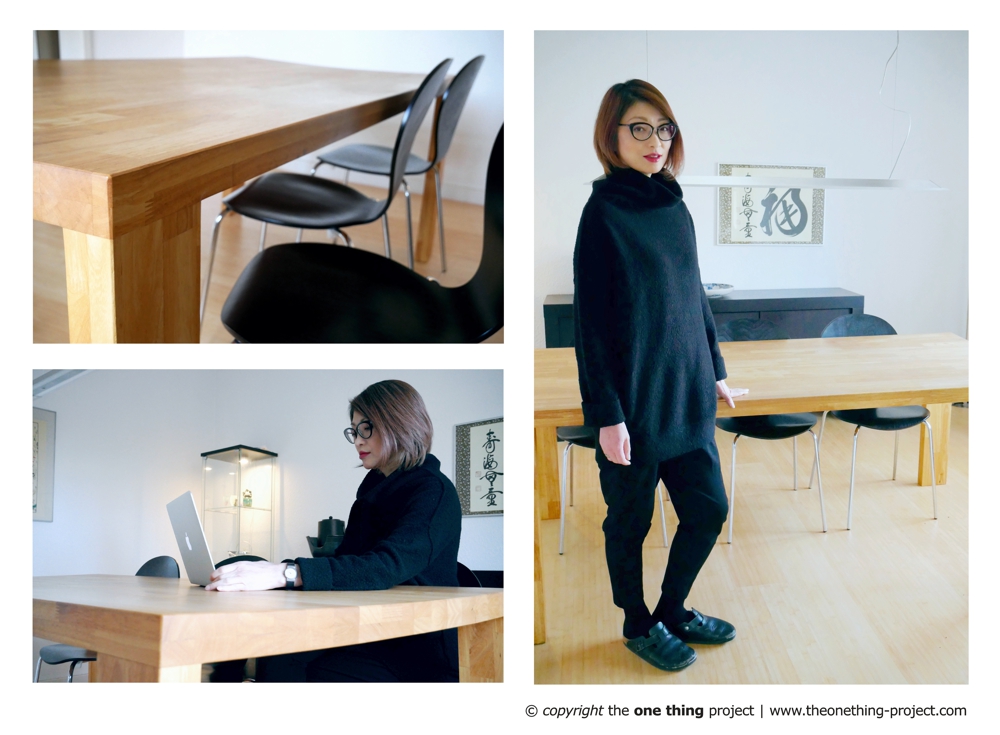 The one thing you don't want to live without is..?
our big wooden table
Since when do you have your "one thing" and where did you get it from?
It was a wedding gift from my husband and me to ourselves. An acquaintance who is a carpenter built it for us.
What does it mean to you?
This table is a symbol for the love and the marriage between my husband and me. We choose the wood for the table together and designed it by ourselves. It stands for our marriage and is important for my life.
How often do you use it?
I use it every day and spend a lot of time at this table. Much of my everyday life takes place with this table. I eat, drink and work here. Sometimes my cat and I rest here. He likes to sit on the table.
What is your name? Where do you live? What is your profession?
My name is Kaori. I live in Hanover in Germany. I'm a japanese teacher.