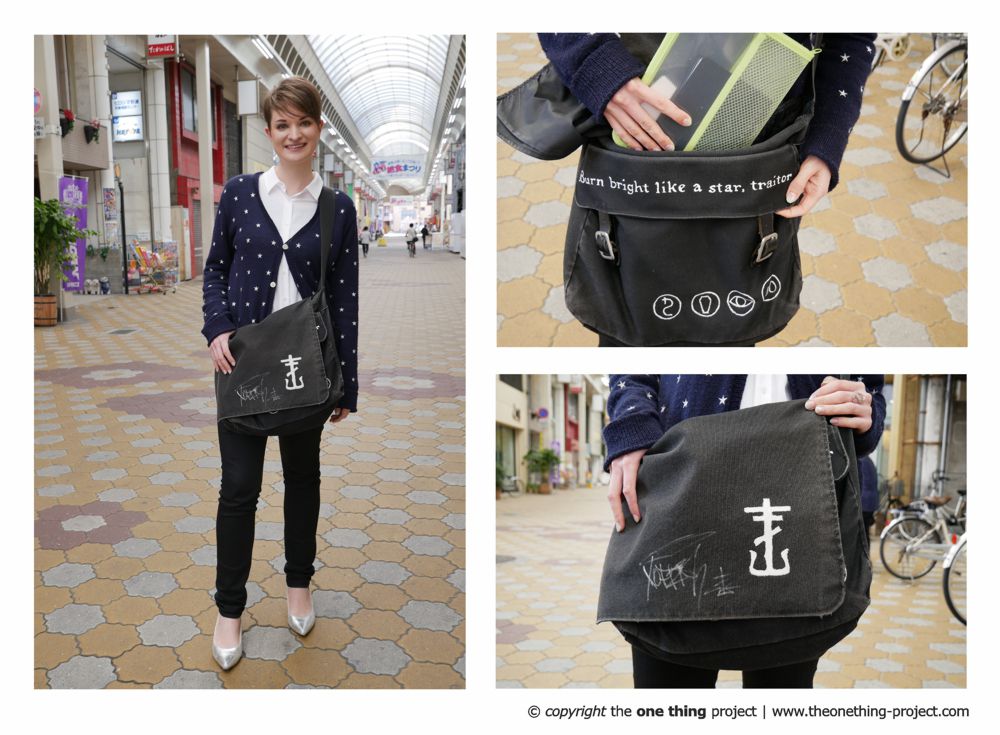 The one thing you don't want to live without is..?
My black messenger bag.
Since when do you have your "one thing" and where did you get it from?
An eclectic architect friend of mine in Hiroshima; he showed up one day and said, "Here! You can have it!"
What does it mean to you?
I've taken this bag with me all over the place, both inside and outside of Japan. I painted on all the designs and even got it signed by my favorite guitarist! It's my faithful companion.
How often do you use it?
Most everyday.
What is your name? Where do you live? What is your profession?
My name is Rachel and I live in Hiroshima, Japan. I'm originally from the US. I work at Hiroshima City Hall by day, and I'm a freelance writer, translator, and food journalist/snob by night.