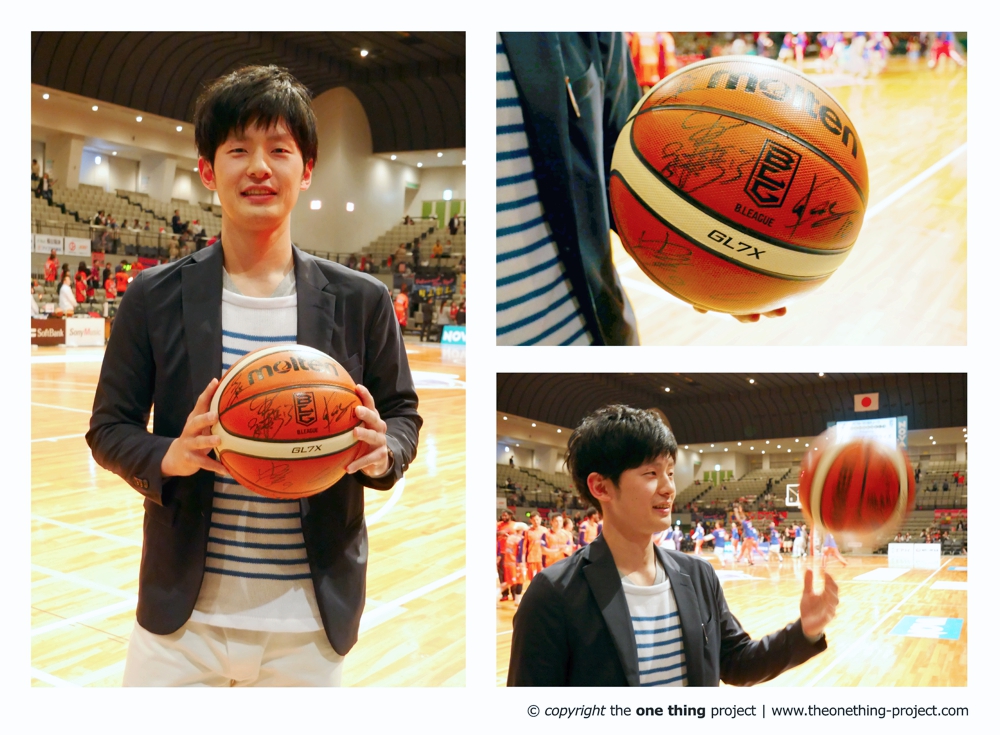 The one thing you don't want to live without is..?
a basketball with the signatures of our team – the Hiroshima Dragonflies!
Since when do you have your "one thing" and where did you get it from?
I got it from the team when i stopped my professional basketball career 4 years ago.
What does it mean to you?
This basketball reminds me of a very important part of me: It's a symbol for the sport in my life. To play basketball is the most amazing experience i have ever done. When i grew up it made me feel strong. T play basketball teached me to have respect for other persons.
How often do you use it?
I started to play basketball when i was 7 years old. Of course i played a lot when i was a pro. Now i still play as often as possible. It's usually minimum once a week.
What is your name? Where do you live? What is your profession?
My name is Shinju. I'm the Ambassador of the Hiroshima Dragonflies and a former professional basketball player. I work as a pharmacist now.