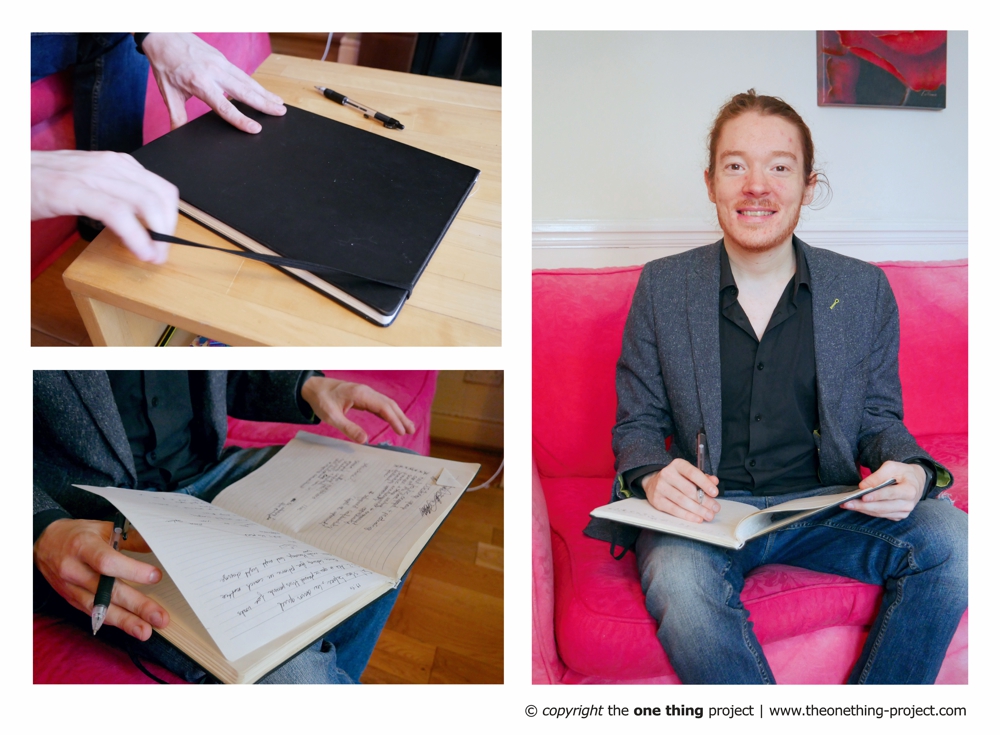 The one thing you don't want to live without is..?
My notebook
Since when do you have your "one thing" and where did you get it from?
I bought it in a supermarket in Bristol two years ago.
What does it mean to you?
Everything. I started my first play in this notebook and my second one. I took notes during meetings and during the rehearsal in it. This notes brought us and the play forward. My company wouldn't run without it.
How often do you use it?
I used it every day for a year before it was full. Literally every day and everywhere. When i wrote the play, when we had rehearsal, when i had a break and thought about how we could go on. Now i miss it a lot and have a new one. But it's not the same.
What is your name? Where do you live? What is your profession?
My name is Robert. I live in Bristol since 5 years. I'm grown up in a little village in the south of Amsterdam. I'm a theatre director.