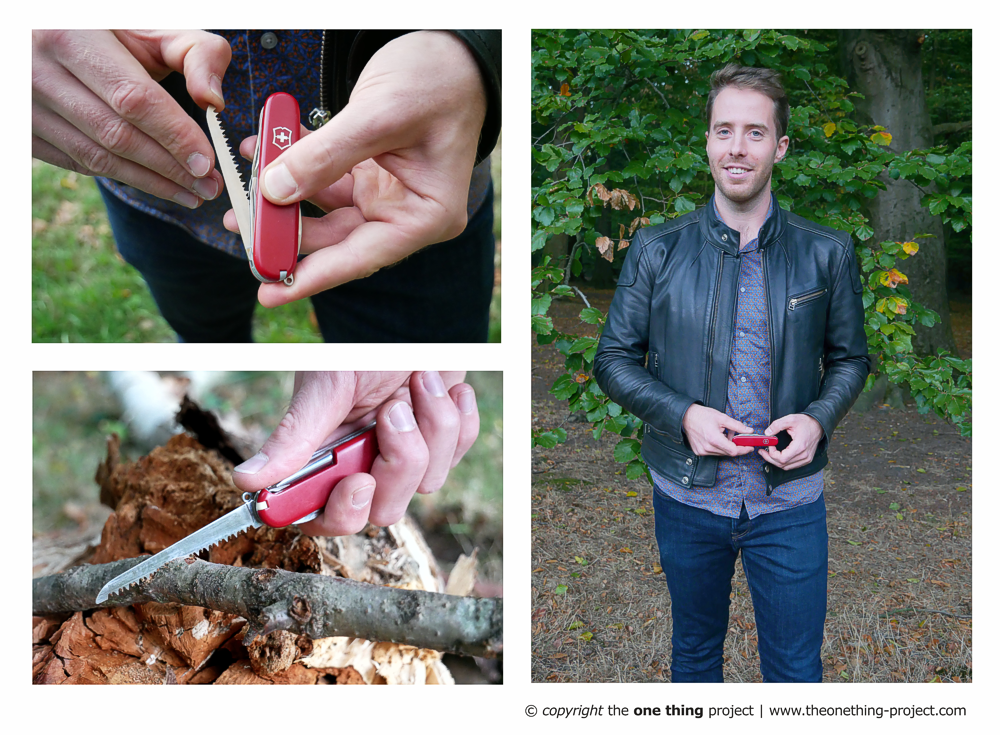 The one thing you don't want to live without is..?
My pocket knife. My model is a'Hiker' Swiss Army knife.
Since when do you have your "one thing" and where did you get it from?
Owned by my grandfather Erich at first hand, it was forwarded to me at age 11 from my father Uwe.
What does it mean to you?
The knife resembles my attitude towards life. To stay en route. Therefore, to rather avoid estate for necessitating constant adaption of myself. And to always have the intention to serve people in dire straits.
How often do you use it?
To me, nowadays, it is by far no object of daily use. The knife is always cleaned, always edged. But I only carry it with me on ventures of an uncertain nature. Much like a talisman.
What is your name? Where do you live? What is your profession?
I'm Sven, from a rural village near Hannover. I'm a Consultant and Volunteering Craftsmen.