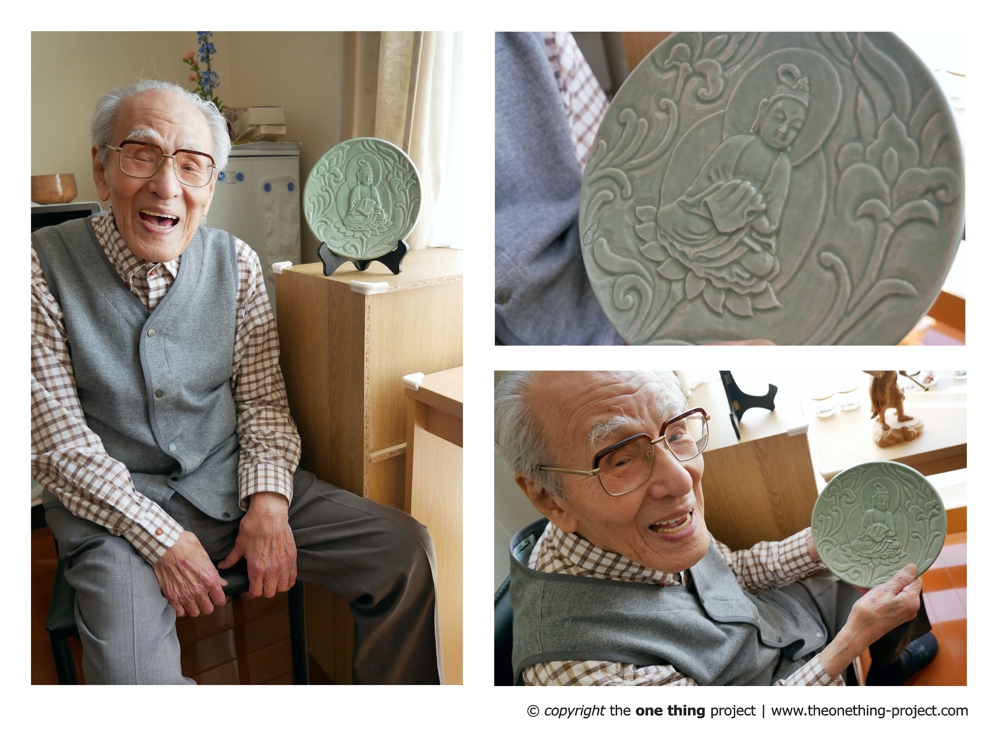 The one thing you don't want to live without is..?
my commemorative plate
Since when do you have your "one thing" and where did you get it from?
I built this plate four years ago by myself. I'm 93 years old now and make pottery since many years as a hobby.
What does it mean to you?
This plate is the most special thing for me. Some of the ashes and bones of my former wife are in this plate. The rest is in the family grave.
You see Buddha on the plate. The motive is a symbol for the Beyond. I had a wonderful time with my wife. We were a couple for round about 70 years. We promised ourselves to stay together when we were young. I was by her side till her last breathe.
How often do you use it?
I look every day at this plate and think of my former wife. I'm not sad – i remember all the good times we had. I'm very thankful for the good time with her and all the wonderful memories i have.
What is your name? Where do you live? What is your profession?
I'm Fumito. I live in Hiroshima. I was a pediatrician. Now i'm retired.