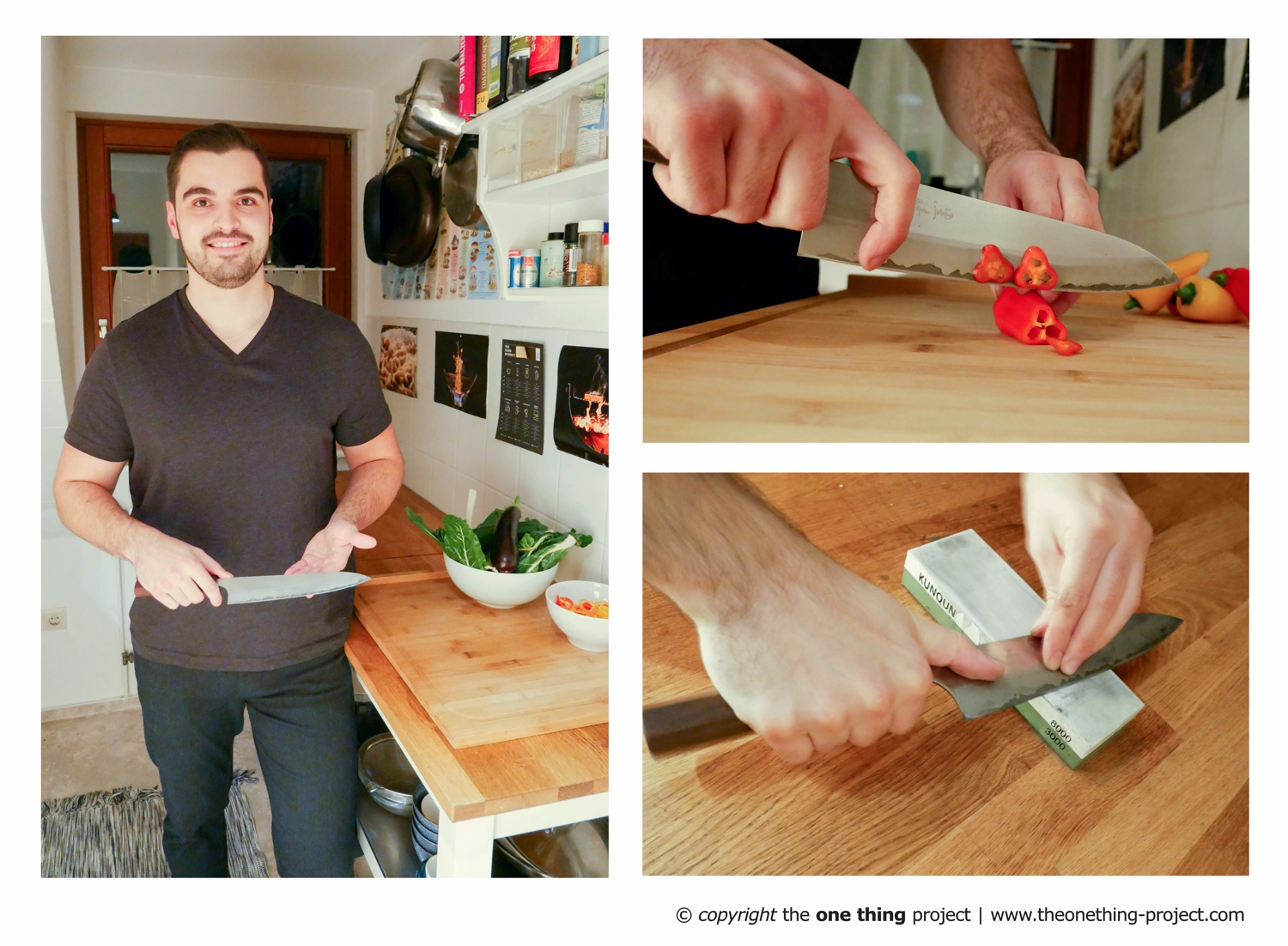 The one thing you don't want to live without is..?
My one thing is my Japanese chef's knife. In Japan it is known as "Gyuto".
Since when do you have your "one thing" and where did you get it from?
This knife was on my wish list for quite some time. It was gifted to me as a birthday present three years ago by my friends and family. A group of over 10 people collected money and surprised me with this present which came directly from Japan.
What does it mean to you?
In general I'm not a materialistic person and can get rid of things quite easily. When it comes to this knife, it's different though. It's the only thing I own which I would save from a fire in my place. I don't like to hand it over to others and I would be really devastated if it I lost it.
When I started researching for chef's knifes I kind of fell in love with it immediately. It is just perfect – the material, the design, the grain and it's weight. It is as light as a feather and feels like an extension to my arm while cooking. The knife is not only a present from lovely people but also a present to myself and to my passion: cooking.
How often do you use it?
I'm always using the knife when I'm cooking, which means nearly every day. I always take good care of it and use it quite gently, in order to save the blade and the hilt from damage. Above that I'm sharpening it once a week.
What is your name? Where do you live? What do you do in live?
My name ist Mirko and I live in Hanover. I'm supper club host and I love it.