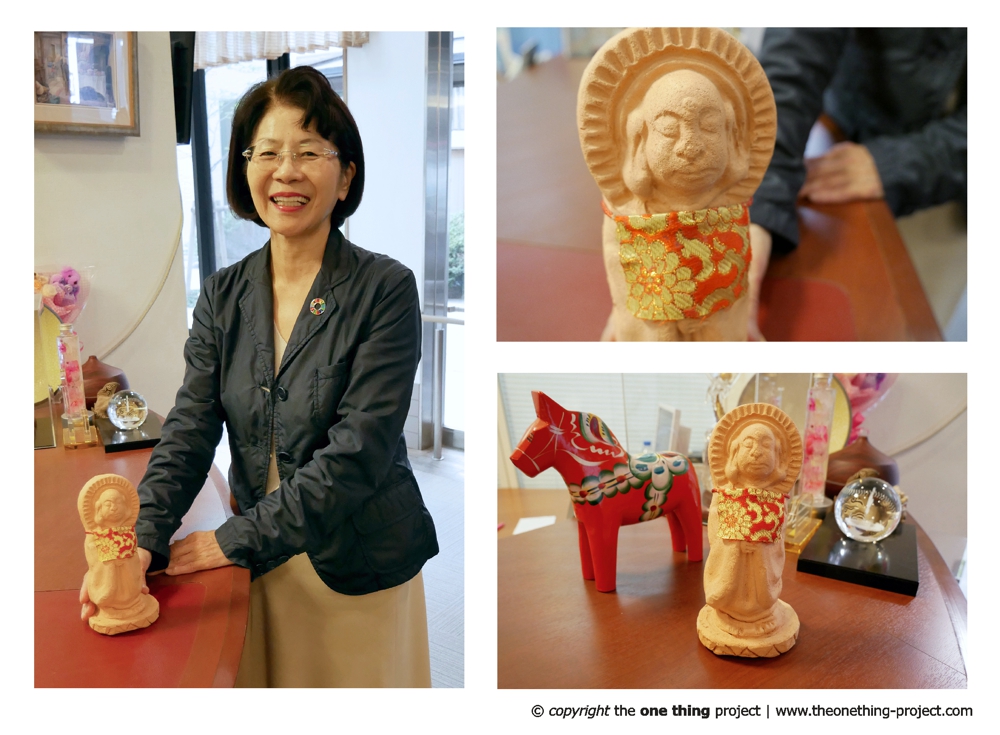 The one thing you don't want to live without is..?
jizo statues
Since when do you have your "one thing" and where did you get it from?
I have several jizo statues: I bought 50 small ones in 1995 to have gifts for family, friends and my employees. They are handmade of red sand.
What does it mean to you?
When i discovered the jizo statues i was a in situation where i mentioned i still have to learn a lot like my employees. I have 600 employees. We all need motiviation for work. I noticed that the jizo statues can fire your personal motiviation.
How often do you use it?
I'm glad to have jizo statues everywhere around. We have one big one at the reception of our senior citizens' home. At my place i have jizo statues in the living room. So i see them every day.
What is your name? Where do you live? What is your profession?
My name is Kiyoko Yokoyama. I live in Hiroshima and am the managing director of a senior citizens' home.