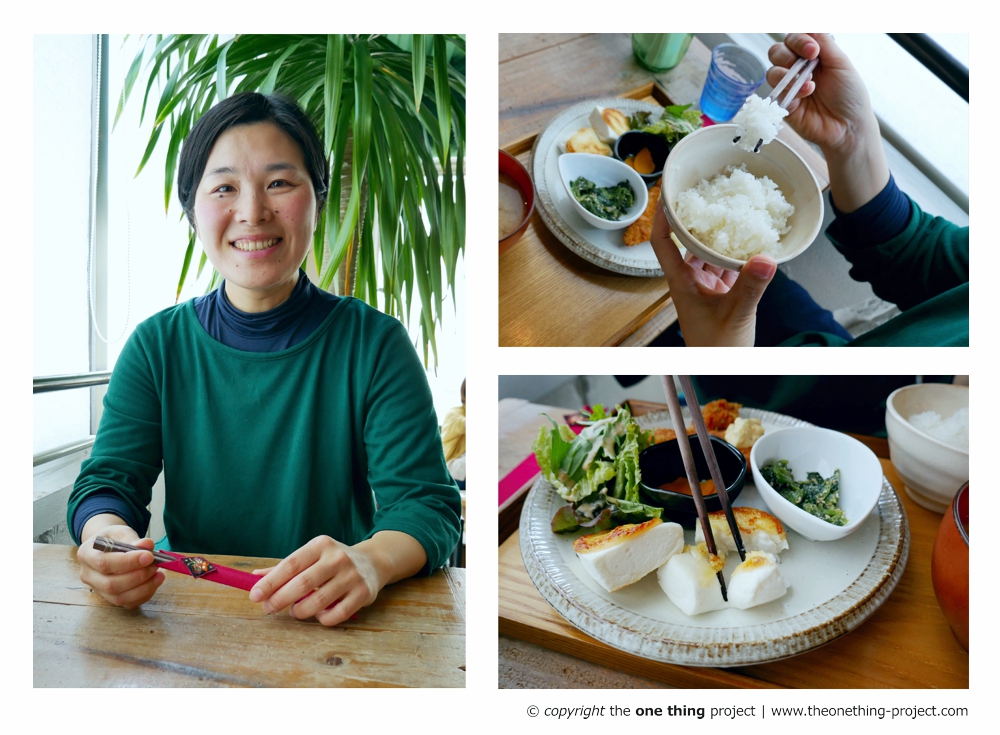 The one thing you don't want to live without is..?
My pair of chopsticks.
Since when do you have your "one thing" and where did you get it from?
I bought them in a department store.
What does it mean to you?
My chopsticks are like a part of my hand when I eat meals.
How often do you use it?
I use them every meal. I even took them to London, where I studied three years.
What is your name? Where do you live? What is your profession?
My name is Yumiko. I live in Hiroshima. I'm a Costume Designer. At the moment i'm dressing customers in kimonos.