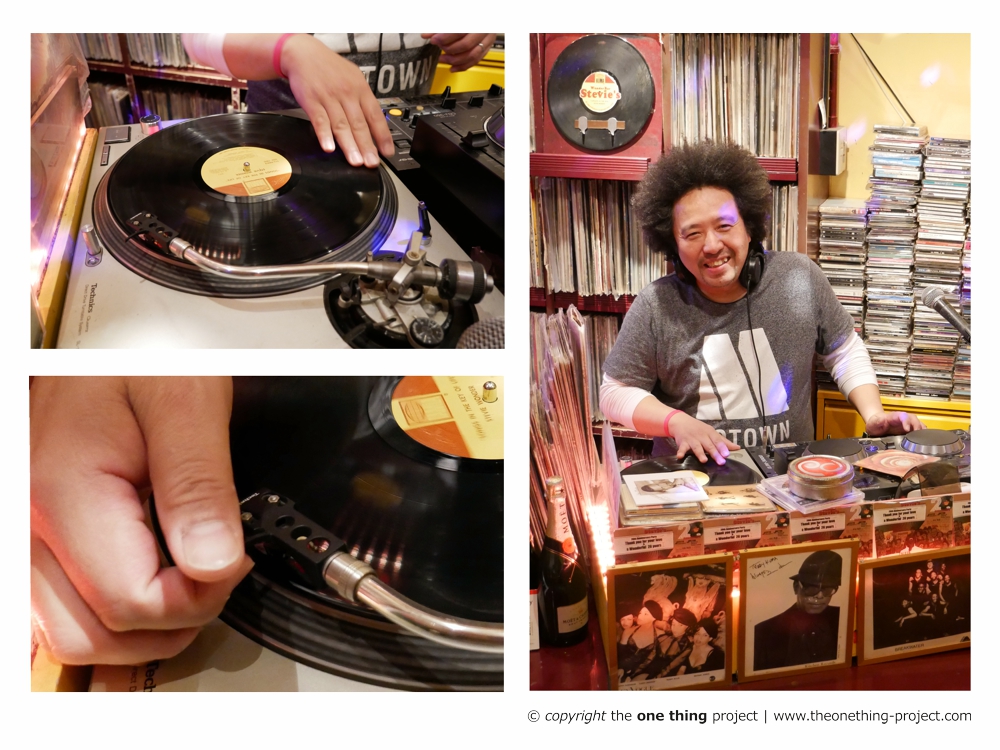 The one thing you don't want to live without is..?
my turntables
Since when do you have your "one thing" and where did you get it from?
I opened my bar "Stevies Wunderbar" more than 20 years ago in Hiroshima. My turntables are a part of the bar since the beginning. They are professional DJ turntables.
What does it mean to you?
I really love music, especially soul music. I'm a big fan of the Motown sound – the music form the record label in Detroit where stars like Stevie Wonder, Marvin Gaye, Diana Ross, The Jacksons, Lionel Richie and many many other great artists recorded their songs since the 1960s. I play a lot Motown music and Japanese soul music for my guests and my myself. To play and listen to this kind of music makes me just happy and satisfied. I forget everything else.
How often do you use it?
I use my turntables every night for round about eight hours. We are like a couple (laughing). Besides my turntables i just spend so much time with my wife. This are the both most important things in my life (laughing).
What is your name? Where do you live? What is your profession?
My name is Kumagai. Some people call me Teddy. I like this nickname. I'm from Hiroshima and still live here. I'm a Bar owner and DJ.