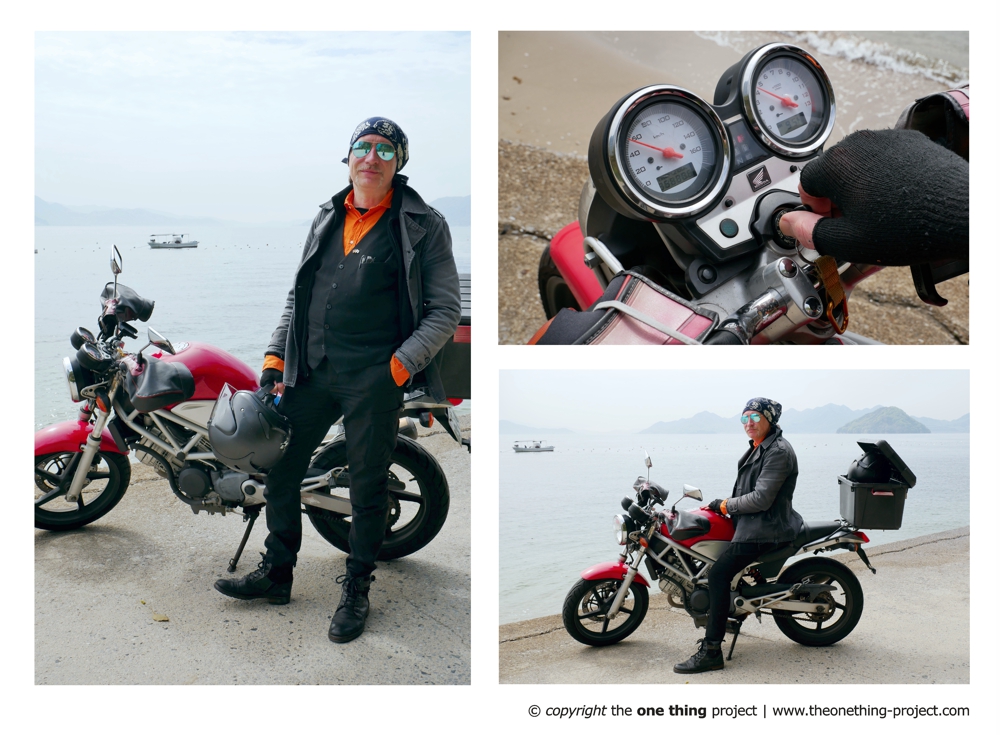 The one thing you don't want to live without is..?
…my motorbike. Its nickname is "Honda-Chan".
Since when do you have your "one thing" and where did you get it from?
I bought it a few years ago from a motorbike dealer in Hiroshima.
What does it mean to you?
First of all my motorbike brings me transportation without the hassle and costs of car parking in Japan. Second it means freedom to go where I want on my motorbike tours.
How often do you use it?
I use it every single day, even in winter or when there is heavy rain.
What is your name? Where do you live? What is your profession?
My name is Stephan Ballin. I live in Hiroshima, i'm living more than 10 years in Hiroshima. I'm originally from Würzburg. I'm an artist, teacher and wedding conductor.