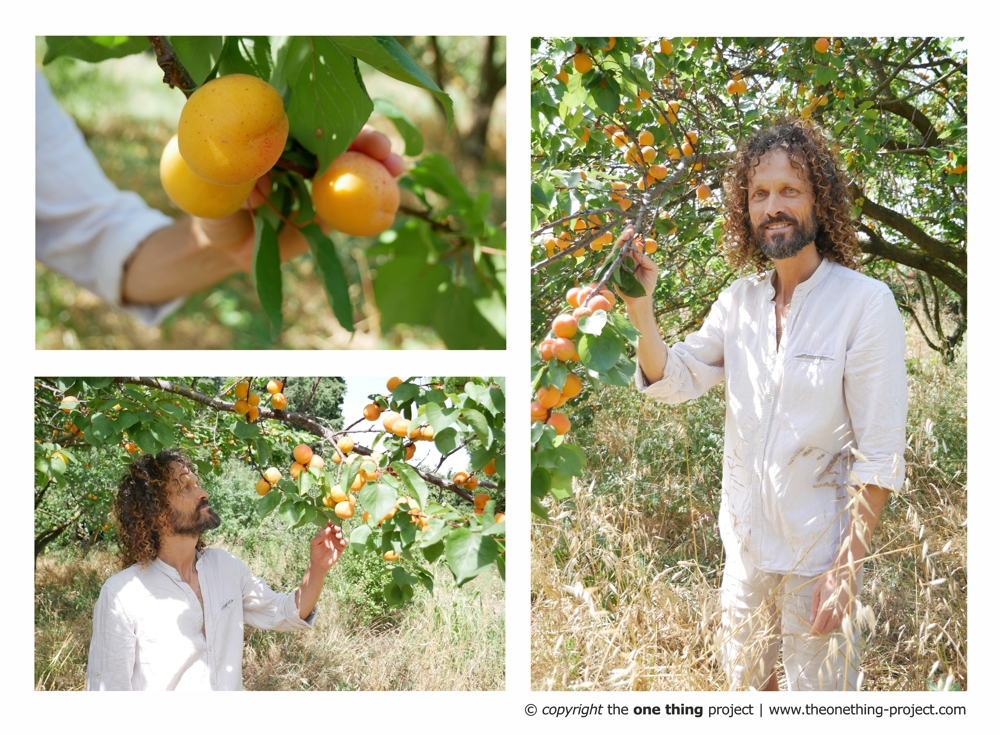 The one thing you don't want to live without is..?
My apricot tree
Since when do you have your "one thing" and where did you get it from?
Since I was eight years old I'm sowing seeds in the garden. This apricot tree is round about sixty years old. So it's 10 years older than me. I care for it since i live in the commune.
What does it mean to you?
Trees are for me a kind of bridge between humans and nature. They help me and a lot of other people to feel connected to the nature. We plant trees and use them. The apricots are delicious and help me to be in a good condition. With wood we build houses, we eat the fruits. A lot of animals use trees and the fruits too. So yeah, this apricot tree is a symbol for nature and health for me.
How often do you use it?
I care for trees every day. I'm around them, watering them and do all the necessary things in gardening. Gardening is a big part of my life.
What is your name? Where do you live? What is your profession?
My name is Emmanuel. I live in Montescot – it's a commune close to Perpignan. I work as a Naturopath.