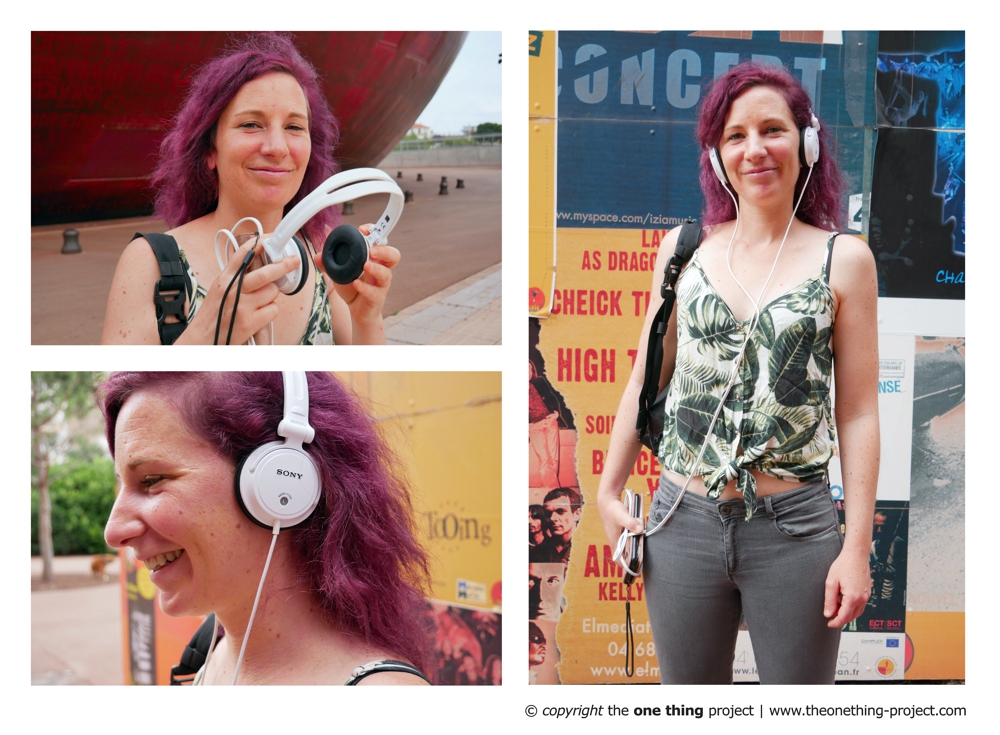 The one thing you don't want to live without are..?
my headphones!
Since when do you have your "one thing" and where did you get it from?
I bought them a year ago in a small shop in Perpignan.
What does it mean to you?
With my headphones i enjoy listening to music wherever I am. Music is a really important part of my life. I can't live without music. I love music because it carries a lot of memories and emotions. My favorite artist is Moby.
How often do you use it?
I use my headphones nearly every day. I'm listening to music or to meditations especially when i'm on my way or before i sleep.
What is your name? Where do you live? What is your profession?
My name is Audrey. I live in Perpignan, it's my hometown. I'm working as a waitress and receptionist.