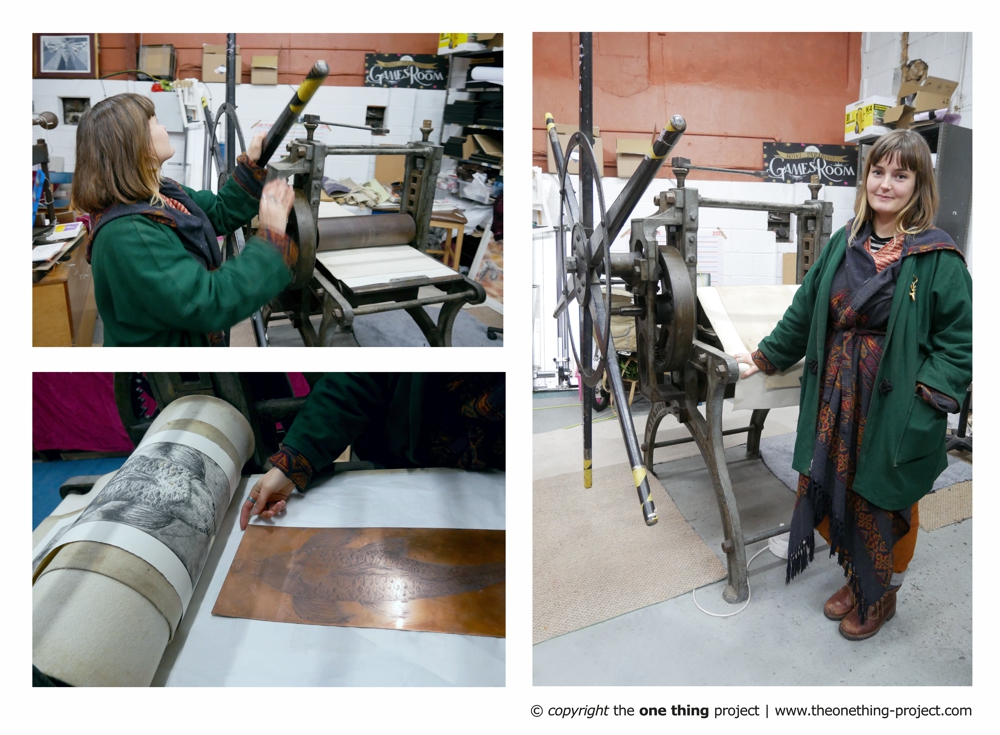 The one thing you don't want to live without is..?
my etching press
Since when do you have your "one thing" and where did you get it from?
I have the press since round about one year. I bought it for small money from my former university. The etching press was an antique object at my university. It's 120 years old.
What does it mean to you?
It's the press I learned etching on. It's my livelihood. I'm grateful for it. It allows me to have a very free lifestyle. Because I can print from my etching I can be more playful with my drawings. It's important to remember how to play. For me, drawing is a way to get closer to something. It's a way of learning. My actual drawings allow me to get more engaged with nature.
I really like old things which cross my path, objects that have a story and were broken and got fixed. I think I will have this etching press for my whole life. I don't have many things which are important to me and which I like to keep. This is one.
How often do you use it?
I use my etching press round about three days a week.
What is your name? Where do you live? What is your profession?
My name is Rosie. I live in Bristol and I'm an artist.