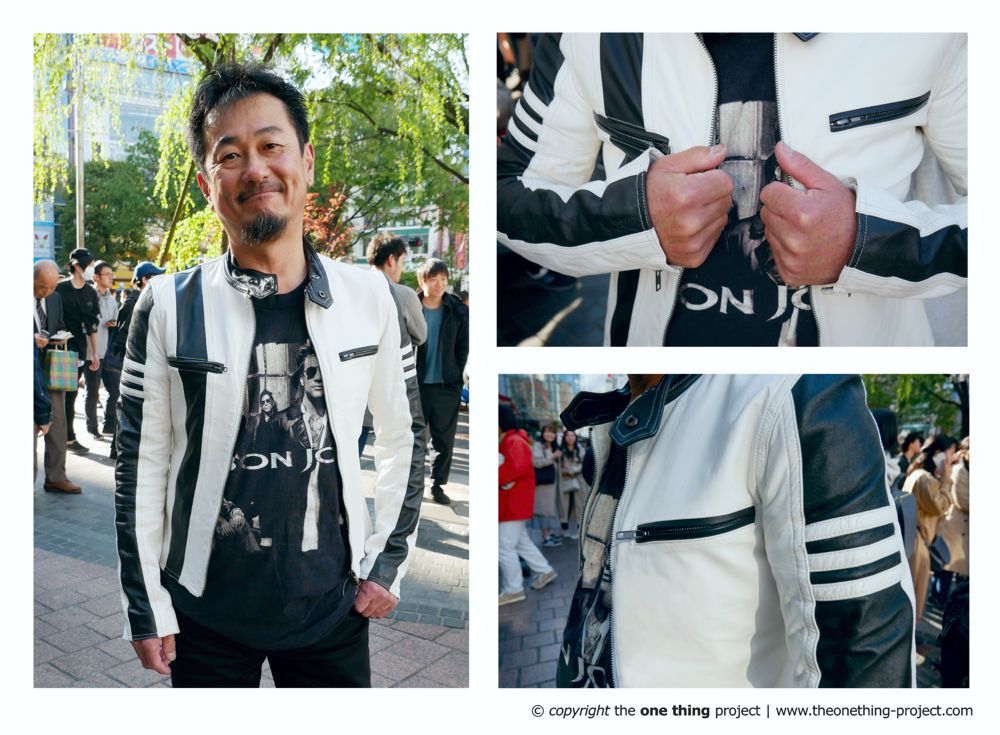 The one thing you don't want to live without is..?
my leather jacket
Since when do you have your "one thing" and where did you get it from?
I got the jacket round about 12-13 years ago as a part of a costume for an Anime show. The Anime show was in Shibuya – a very famous district of Tokyo. I could keep the jacket and i'm still using it every time i go on stage as an Anime singer.
What does it mean to you?
This jacket is part of my identity as an Anime singer. I'm singing among other shows Dragon Ball and a lot of people know my voice. I have the feeling because of this jacket they remember me more easy. It's a bit like my trademark.
How often do you use it?
I wear the jacket every time i'm on stage as an Anime singer. For example i'm traveling in Europe and in Taiwan with the Dragon Ball Show. This jacket is traveling with me all the time. A lot of people take pictures with me in my costume when i'm traveling around the world with the Anime shows. I never wear the leather jacket in my leisure time.
What is your name? Where do you live? What is your profession?
My name is Hiroki Takahashi. I live in Kanagawa-ken. I'm an Anime singer.