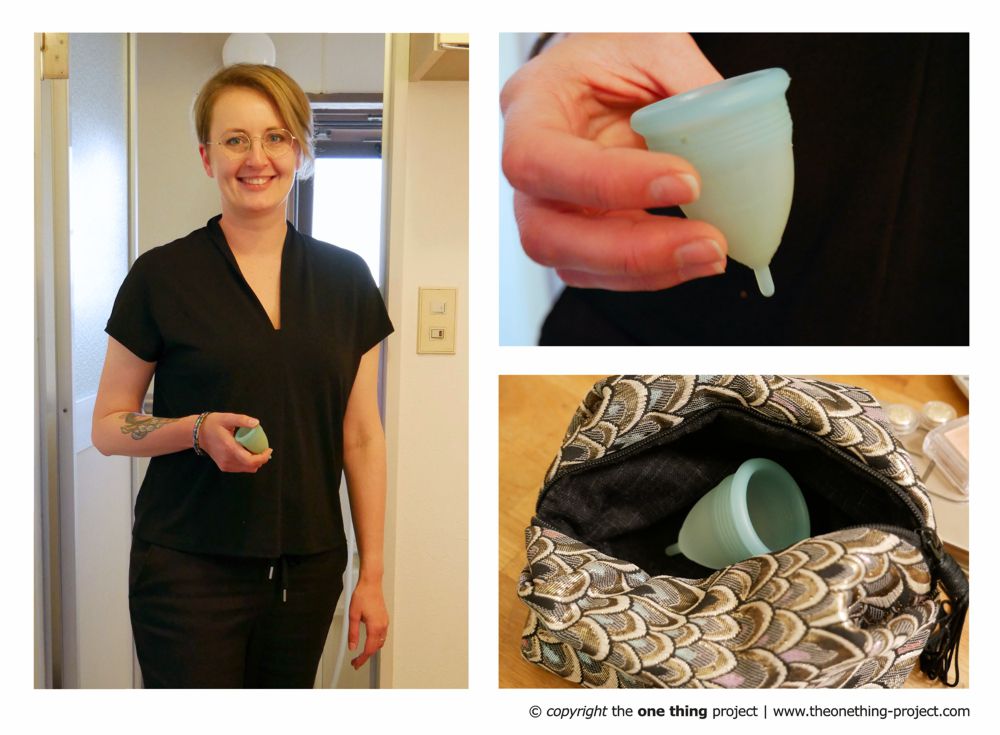 The one thing you don't want to live without is..?
It's my menstro cup.
Since when do you have your "one thing" and where did you get it from?
I ordered it only since it can be a challenge to find them in drugstores. Which is a shame. I wish it would be easy to go in a shop and get one. Just like other hygiene products.
What does it mean to you?
Freedom and peace of mind. The freedom to go about my day. And peace of mind because I avoid harmful products like tampons, etc. with chemicals that are not good for my body and the environment.
How often do you use it?
Every month a few days.
What is your name? Where do you live? What is your profession?
My name is Agnes Kato. I live in Hiroshima, Japan. I'm from Braunschweig, Germany. I'm a Designer.