Denise, Actor – Hanover | Germany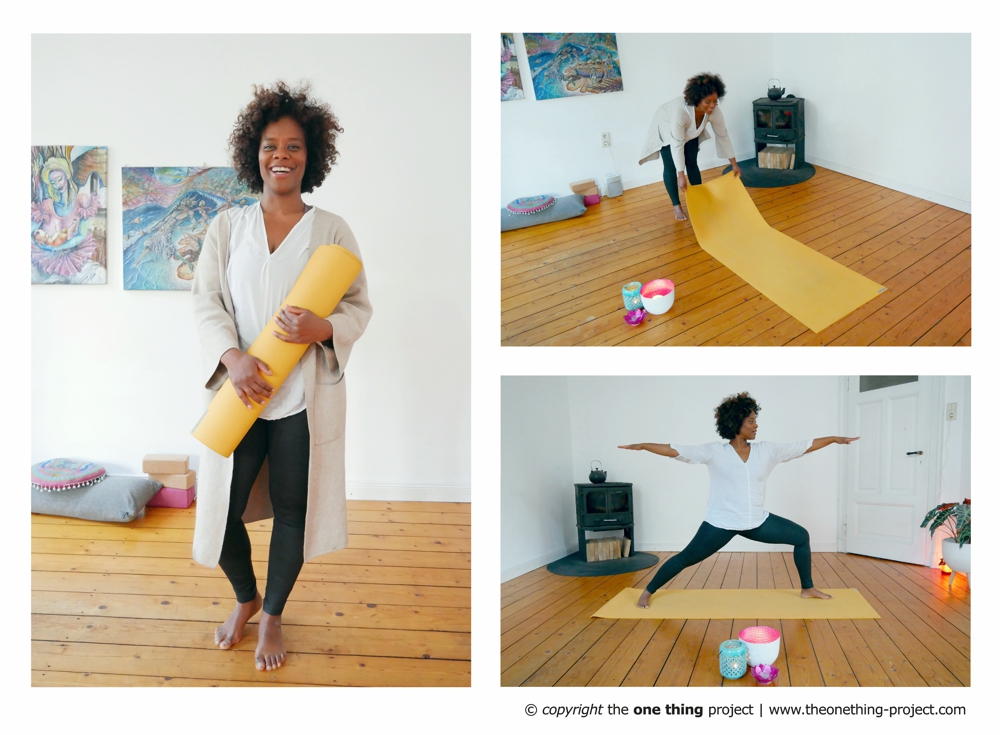 The one thing you don't want to live without is..?
My yoga mat
Since when do you have your "one thing" and where did you get it from?
I have this yoga mat for about four months. Before that, I had some other yoga mats. I ordered it at on the internet because I couldn't find this special one in a store in my hometown. Usually I try to avoid ordering on the internet.
What does it mean to you?
My yoga mat is my safe space. I really like the color and the material – it's made of natural tree rubber. The yellow radiates happiness.
The yoga mat reminds me of practising Asanas. I'm a super lively person and love to do a lot of different things. Yoga helps me to stay close to myself and come always back to me.
How often do you use it?
I use my mat for my daily meditation and for my yoga practice.
What is your name? Where do you live? What is your profession?
My name is Denise. I live in Hanover and I'm an actor.