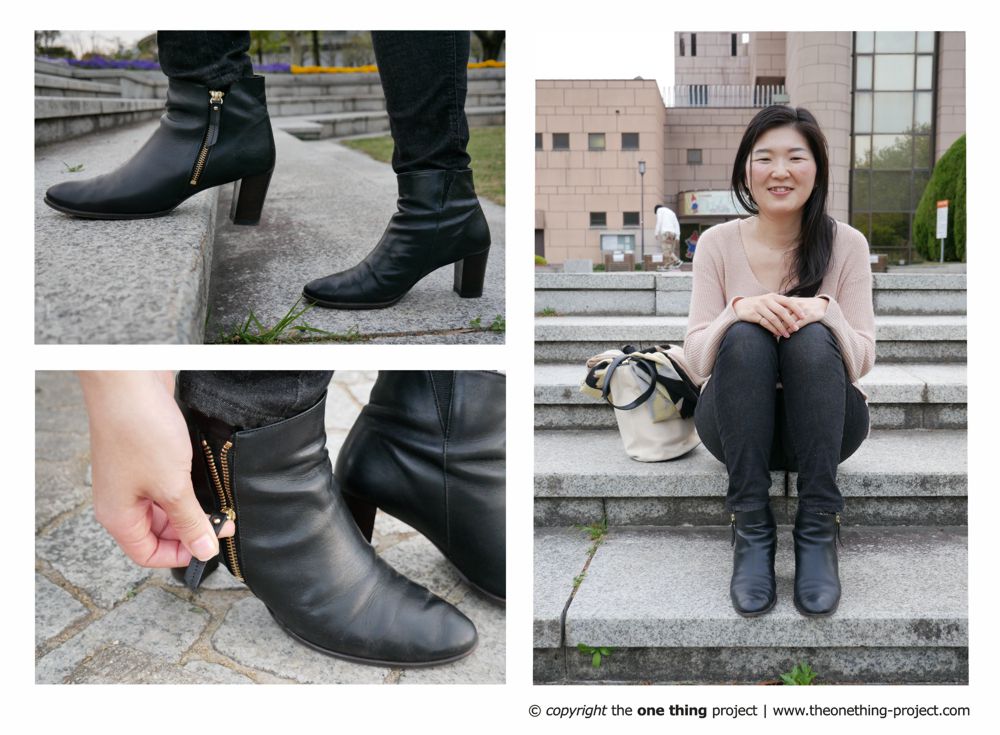 The one thing you don't want to live without is..?
My black boots
Since when do you have your "one thing" and where did you get it from?
I got them in the shoe shop of a department store in Hiroshima city (I prefer to try on when I buy shoe.).
What does it mean to you?
They're the symbol of maturity since I had a longing for them from when I was young. And I feel like I can go wherever I want with them.
How often do you use it?
A few time a week.
What is your name? Where do you live? What is your profession?
I'm MIKI MATSUDA living in Hiroshima city. I work for an intermediary nonprofit organization taking on environmental projects.