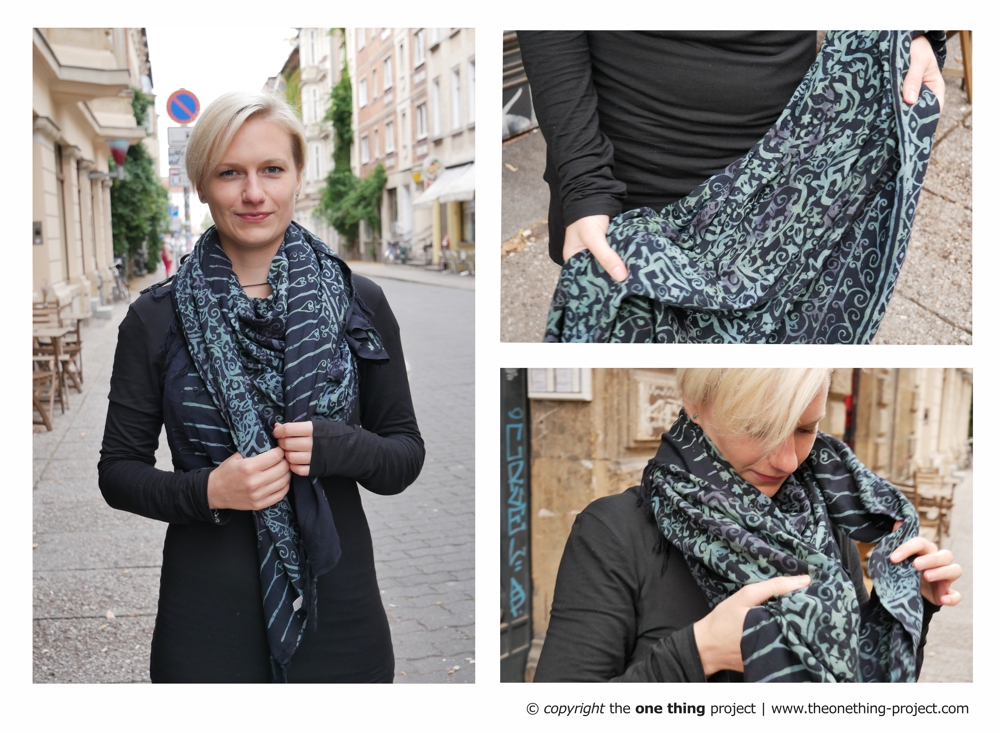 The one thing you don't want to live without is..?
My sarong.
Since when do you have your "one thing" and where did you get it from?
From a street market in Lisbon. I bought it directly from the designer, who produced it fair and organic in Indonesia. However, this sarong actually is "just" a replacement for my first one, which my brother brought me from Bali several years ago – unfortunately, I lost it.
What does it mean to you?
A beautiful, but usefool piece of clothing that suits all-purpose.
How often do you use it?
Almost everyday. In colder seasons as a scarf. In summer either as a dress, blanket or as sun-protection.
What is your name? Where do you live? What is your profession?
My name is Kathi and I live in Leipzig/Markkleeberg. I'm the co-founder of hundert2°, where I am giving workshops on sustainable consumption and environmental awareness in everyday life.