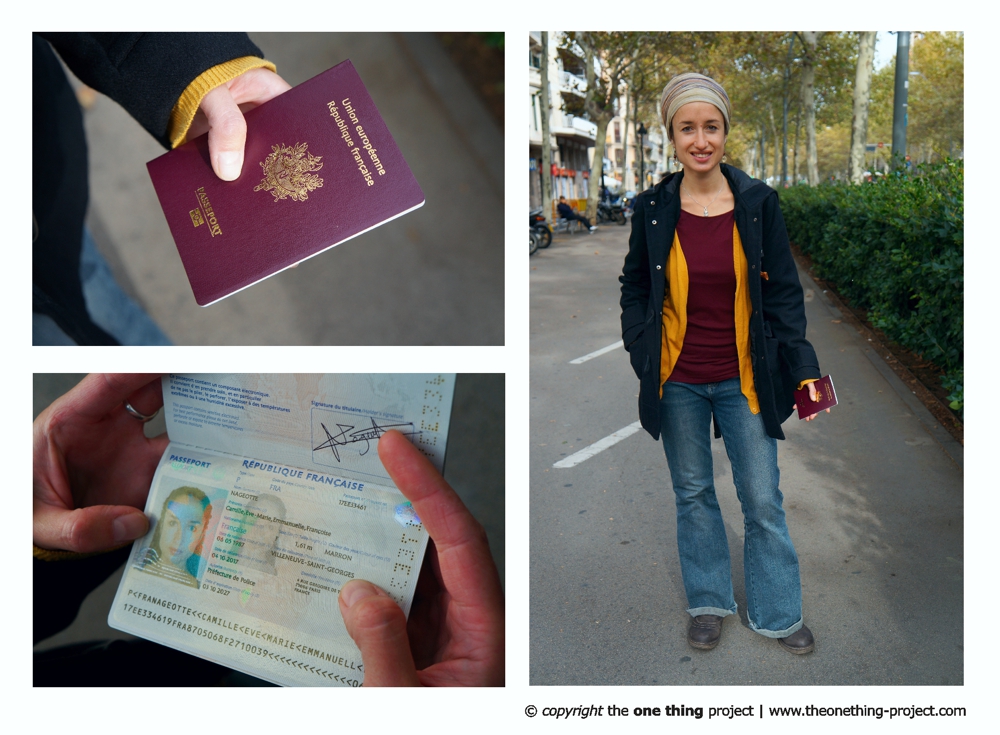 The one thing you don't want to live without is..?
My one thing is my passport.
Since when do you have your "one thing" and where did you get it from?
I got it from the city hall in Paris.
What does it mean to you?
I love travelling, every year I go travelling a few months, so my passport is my sesame to cross borders, to enter in new territories, to prouve my identity to officials. I hope that, one day, we will turn our planet without borders anymore… so I could throw my passport away 🙂
That mean I can travel wherever, enter and leave countries (as I said above 😉 )
How often do you use it?
I use it every year. This one is very new cause the previous one was full of stamps!
What is your name? Where do you live? What is your profession?
My name is Camille, I live mostly in Paris, but I am a kind of semi-nomad! And when I don't travel I'm a waitress.