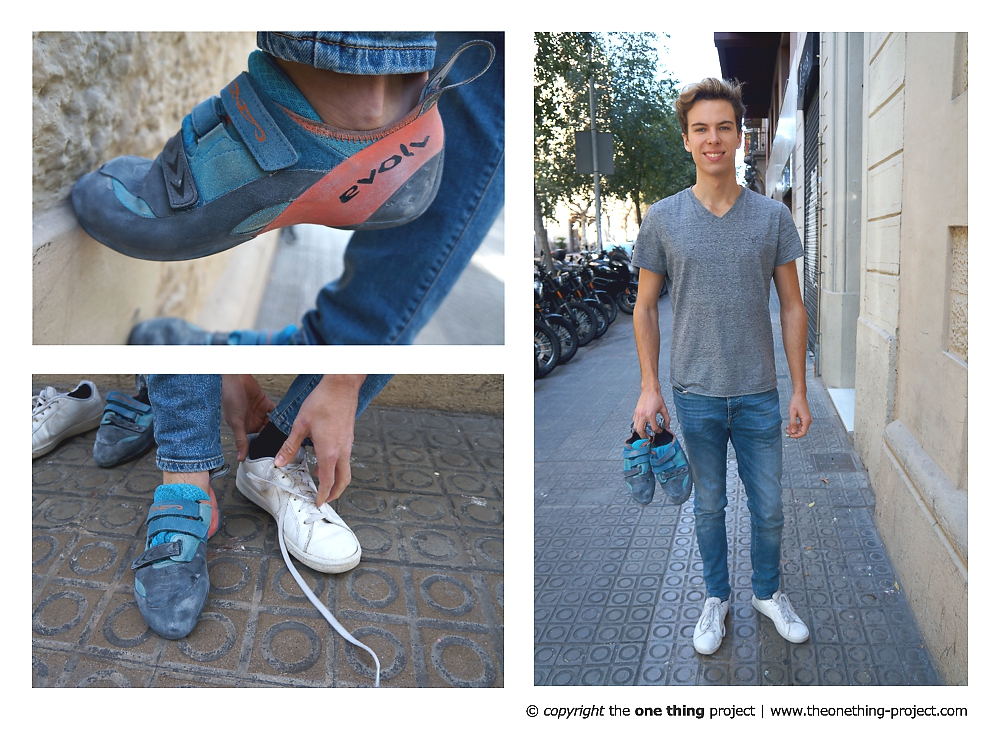 The one thing you don't want to live without is..?
I don't want to live without my climbing shoes.
Since when do you have your "one thing" and where did you get it from?
I bought them online, there are sadly no shops with a good selection in my hometown.
What does it mean to you?
The shoes itself enable me to follow my passion of climbing. Wether on rock or in a gym, they are the number one tool for me to master hard bouldering or rope climbing problems. Climbing inspires me to work hard on me, and that even things you never even imagined to succeed in would be possible, also outside of the sport.
How often do you use it?
Around 4 to 5 times per week.
What is your name? Where do you live? What is your profession?
My name is Julian, I am living in Hamburg and I am an aspiring engineer.