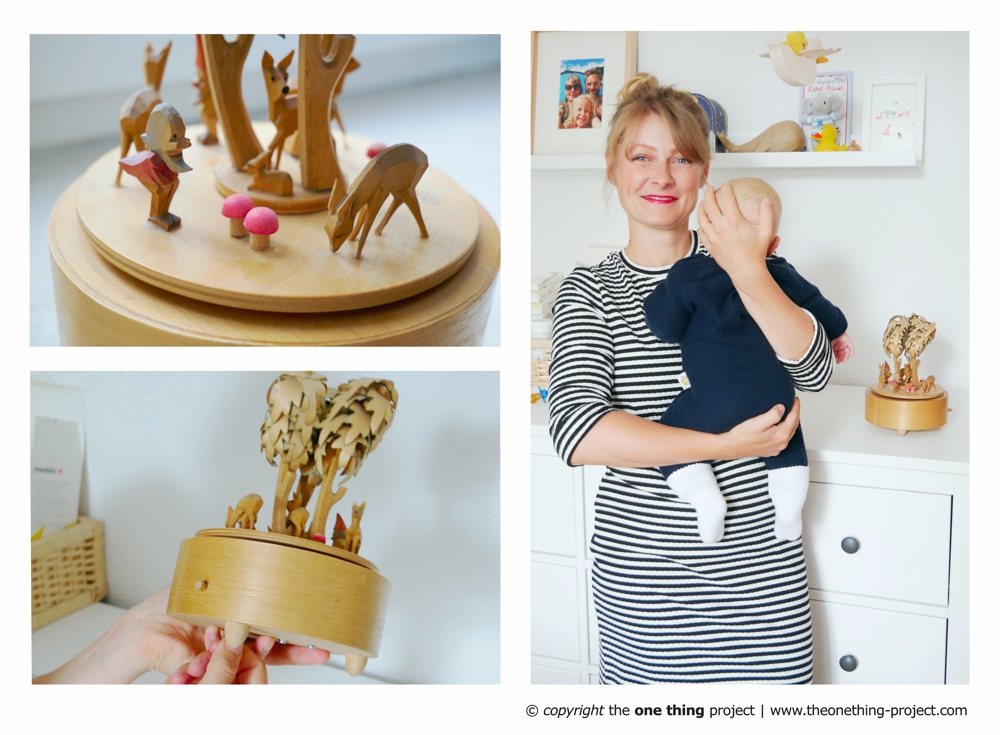 The one thing you don't want to live without is..?
A wooden music box what shows a forest situation with tiny dwarfs, roe deer fawns and fly agaric mushrooms.
Since when do you have your "one thing" and where did you get it from?
It was a present from my late grandparents when i was in the age of 2 years.
What does it mean to you?
It reminds me on two of the most wonderful people i ever knew and that time has an end. I think i will give it to my son one day.
How often do you use it?
Not that often, rather i protect it as an precious memory. But i see it everyday because it found a place in our bedroom.
What is your name? Where do you live? What is your profession?
I'm Anne Trautwein, living in Leipzig, Founder and CEO of the sustainable design fashion Brand Luxaa and freelance lecturer.